It's the best looking uncool thing you can have in your beauty kit. The humble Shower Cap. Did you know a good shower cap is seriously the most underrated hair care essential? When you think about it, that makes no sense because the one hair product that protects and covers your hair physically should be the first thing you look to when you think about protecting your locks. How many shampoos and hair products claim to "protect hair" ? It makes sense an actual physical cap you put on your head could do the job better.
Did you know the most frequently googled queries about shower caps are "how to use a shower cap" and "what is a shower cap for?".
Today that ends.
Today I tell you why a good quality shower hat should be in your makeup bag and a well used hair essential. It doesn't run out, its long lasting and easy to travel with.
Shower caps are for Deep Conditioning (and any conditioner)
If you are anything like me it sounds great in theory to have a good conditioner to use after you shampoo your hair, but it's not always a good time to leave it in for 3-5 minutes. Because life. There is no disputing conditioner is essential for good hair as outlined by the experts. Read the official down low on conditioner and why you need it by Allure Beauty here.
How can you condition your hair when you have other things to do? The answer is a good shower cap. Simply shampoo and rinse your hair in the shower, then put the conditioner on before you get out. When you get out of the shower, put on your cap over wet hair and let it sit there for a few minutes while you go do stuff like get dressed and get on with your morning. The shower cap ( if its a good one)should act like an insulator and allow the conditioner to penetrate better.
Shower hats with cotton inside are best to use when conditioning because they let your scalp breathe too. Once the 3-5 minutes of conditioning time is up you can remove the shower cap and dry your hair as normal. Throw the shower cap in the wash with your towel to use next time. Laminated Cotton shower caps are great for this. Try this for any brand of leave in conditioner. Need ideas? You can check out some top rated Leave in Conditioners by Total beauty right here.
Shower Caps are for Hair Masks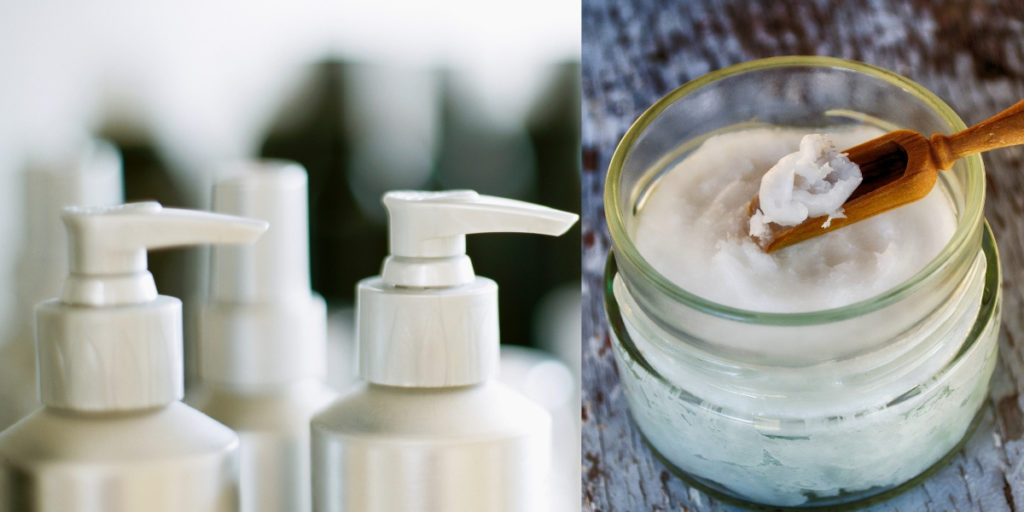 Hair Masks are one of those things lots of folks would like to do but don't have time for ( because life). A hair mask is like a conditioner but you leave it in for longer (from a half hour to overnight depending on the mask) and you do this before washing your hair. The thing with hair masks is you don't want to leave gunk on your sheets, couch, clothes or anywhere when you use it so a good quality shower cap is essential. You can get overnight hair masks from beauty specialists like Sephora or just make one at home with food ingredients. We love a teaspoon of plain coconut oil rubbed through the ends of hair and left in overnight . Try it once every few months for softer locks.
Its easier and faster to do a hair mask with a good shower cap. Try to use a cap that is soft and waterproof so its comfortable to wear overnight and nothing will seep out onto your pillow. To use, just put the mask through your hair as per directions, put the shower cap over your head, then go about the rest of your day and forget about it until it's time to take off the cap and wash your hair. Throw the shower cap in the wash (for machine washable caps like these) and wash it with your hair towel afterwards. The result is no mess and healthier hair.
Shower caps protect your hair style or blow out
When you have a way important party, event or function and you need to get your hair styled in advance, a good shower cap can help keep that style in place. For example we all love a summer wedding but not the humidity that comes with that. So if you are getting your hair done at 9am and that wedding starts at 2pm there is just too much time for hair to get frizzy especially if the weather is warm and humid. I got married in Queensland so I know this first hand. Hair spray is great but a cotton cover that keeps your hair moisture free is better. A cotton lined shower cap can protect locks from frizz and keep a hair style looking on point if you don't want to risk the elements getting to your hair.
If you need to protect a blow dry or style overnight you can also sleep comfortably in a cotton lined shower cap. Cotton is a natural fibre that is gentle against your skin and scalp. Also great if you have sensitive skin Laminated cotton shower caps are especially soft and lightweight to wear for overnight hair protection.
Shower Caps should be part of your beauty routine
If you wash your face, moisturize, cleanse, use makeup or not, chances are every morning you need to keep hair away from your face for some reason. Did you know that regular hair bands and tight buns most people use to keep hair out of their face can damage hair and cause breakage. Hair experts at Byrdie have some great insights explaining this.
A waterproof and soft shower cap is a better option for keeping hair out of your face. If your shower cap has good quality elastic like these Australian Made Laminated Cotton ones you can be confident it holds your hair back properly and stops skincare products from getting into your hair.
Why not do your skincare routine while wearing your shower cap while conditioning your hair.
So a good Shower Cap is essential for your makeup bag
The underrated humble Shower Cap should absolutely be a part of your beauty and hair routine. The secret is it has to be a good quality shower cap so it is soft cotton against your scalp, washable so you can use it for hair treatments, have good quality elastic so it fits properly and has to look good (because style). Not just for keeping your hair dry, shower caps are perfect for hair conditioning, hair masks, protecting hair styles for occasions and your every morning skincare routine. Hope that helps you and helps the reputation of those poor ol caps.